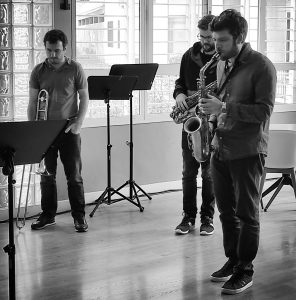 On Sunday we continued with a small concert in the Salón de Parque, where at 13h met up Miguel, trombone with Valmuz guys and young drum player Jose Carlos Herrada. The repertoire was very interesting and the audience satisfied, while enjoying tapas and drinks. It is great that thanks to so many profesional musicians, who are almost everyday meeting up at Clasijazz is possible to create from one day to another combos (quartets, quintets, open jams) with high quality. We would organise such concerts more often to show the talents and love for music, which is all around Clasijazz.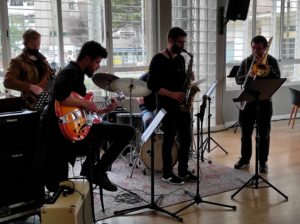 Text: Monika Zuberova.
Photos: Monika Zuberova.
Related posts