A story with a happy ending
Learn about our story and mission.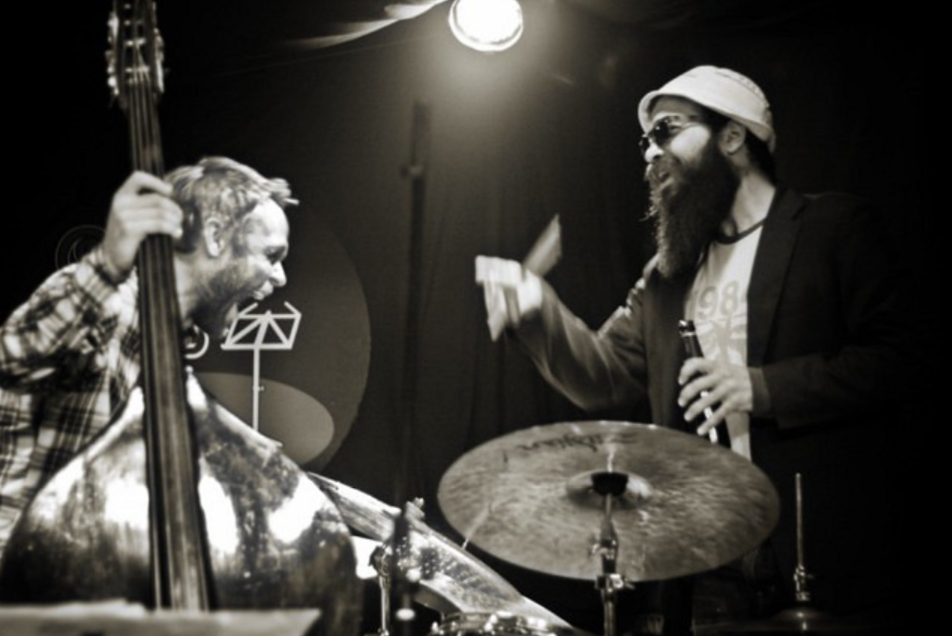 Clasijazz registered as association in 1998. With great enthusiasm and taking a leaf out of other local entity's book, which had already established themselves in a physical venue in order to celebrate Carnival, Easter, Sports Events… Pablo Mazuecos decided to reunite several friends who had a taste for music and the arts. 20 musicians, music lovers, all time pals, who paid the first fee to set our first home in Puerto Pino Square. This implied a space of our own to rehearse and enjoy.
Development
We want to emphasize on the importance we give in Clasijazz to our training scheme, thanks to which more and more music lovers are benefiting from fantastic learning opportunities. We promote specialized workshops in which more than 100 students, of different ages participate, in all kinds of tuition: guitar, jazz, drums, harmonica, amongst others, with the clear objective of then taking their learning in class to real action through shared jam sessions.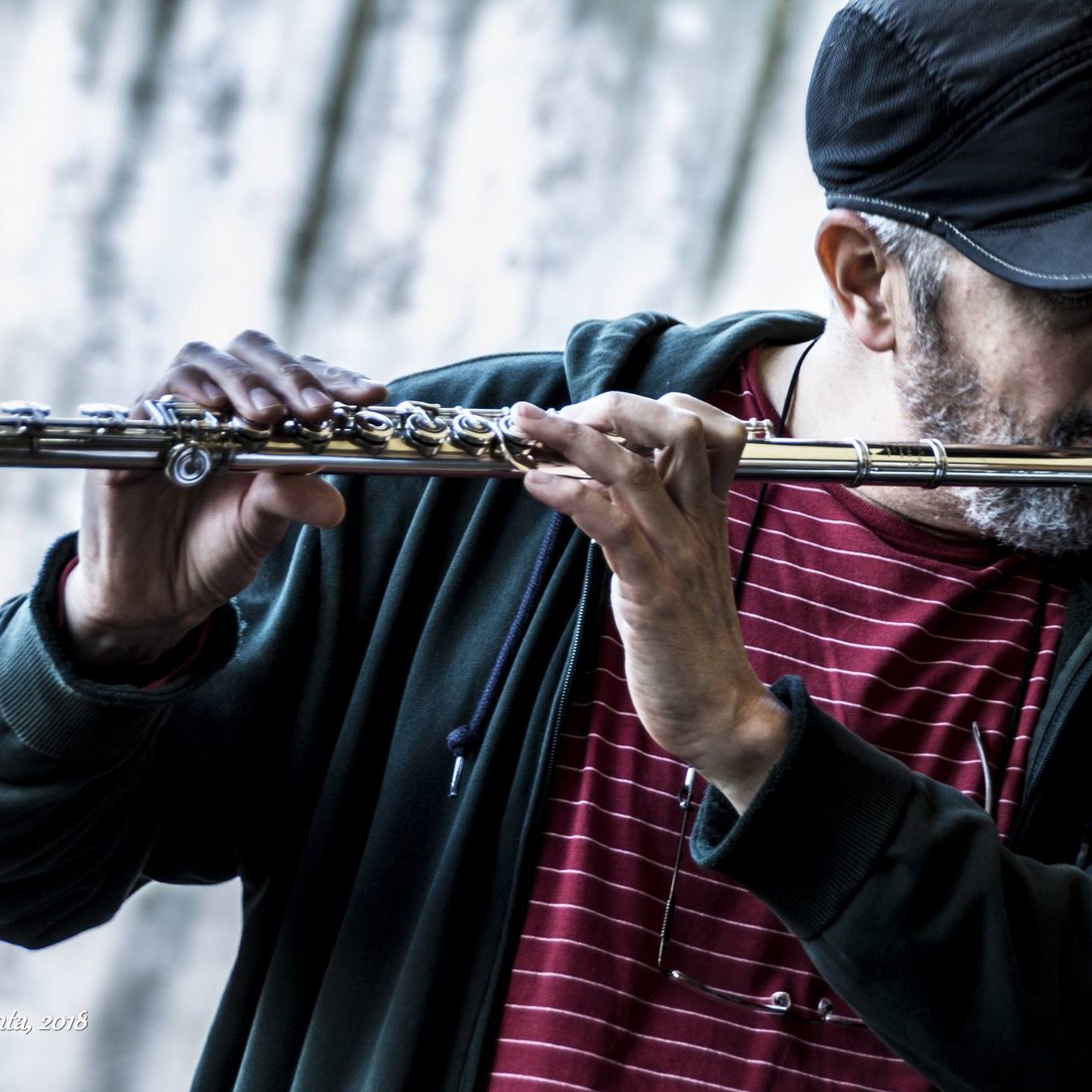 Manuel Morillo
"Simply put: these people cannot do more than what they already do… A science fiction drive pulls the whole team of Classijazz to reach their goals, and make possible the impossible. It is absolutely amazing what this cultural geyser has accomplished for Almería. We should take a leaf out of this squad's book…"
Orquestas
Since then till the last years we have been responsible for creating and maintaining key groups that have enriched the cultural life of Almería. The Clasijazz Big Band, the Classijazz Dixieland, the Gospel Choir and many other combos and quality bands that have flourished in this context.
Thanks for the collaboration agreement between Clasijazz and the Superior Conservatory of Almería, both integrated by young musicians who pursue a further step in their musical training.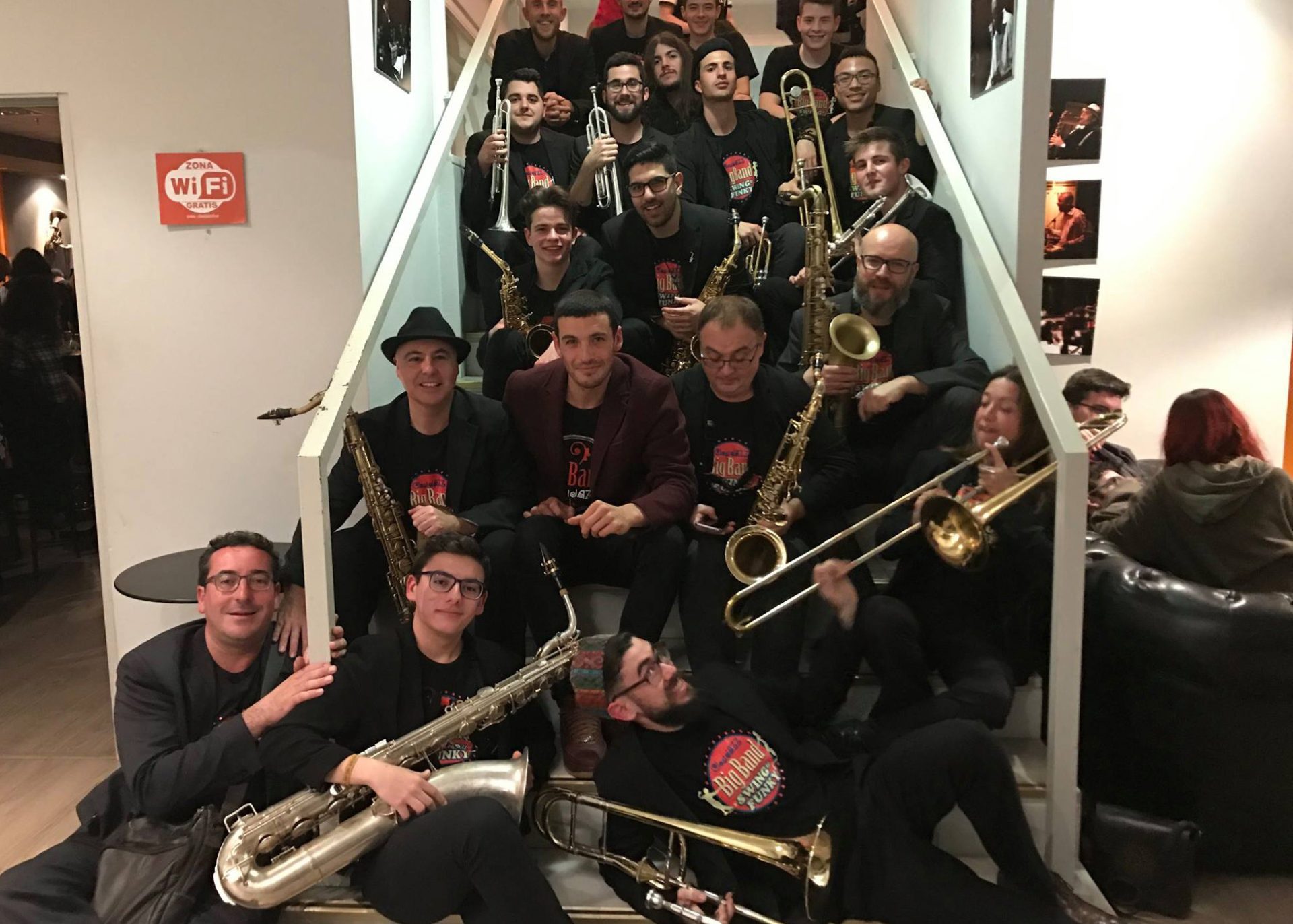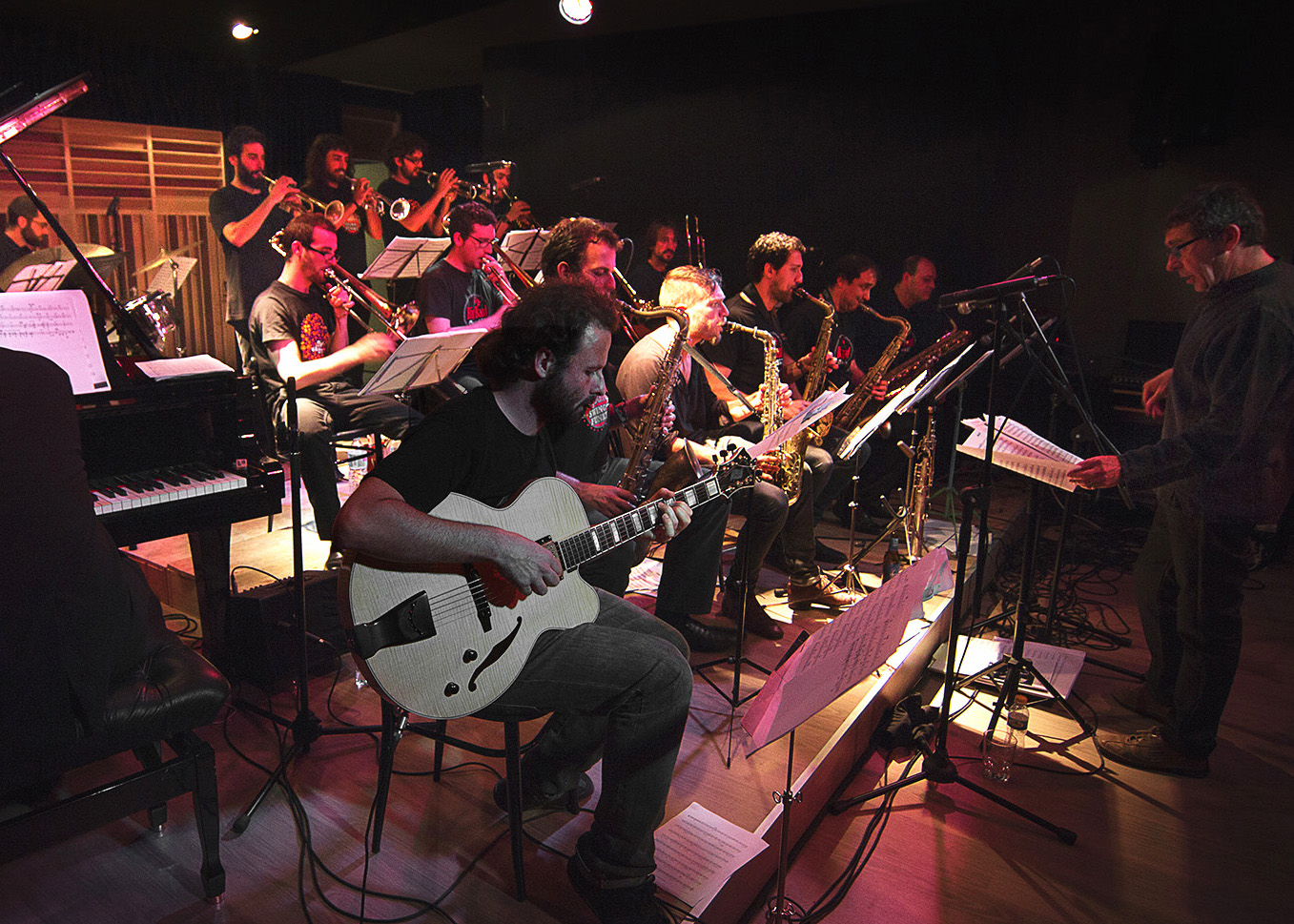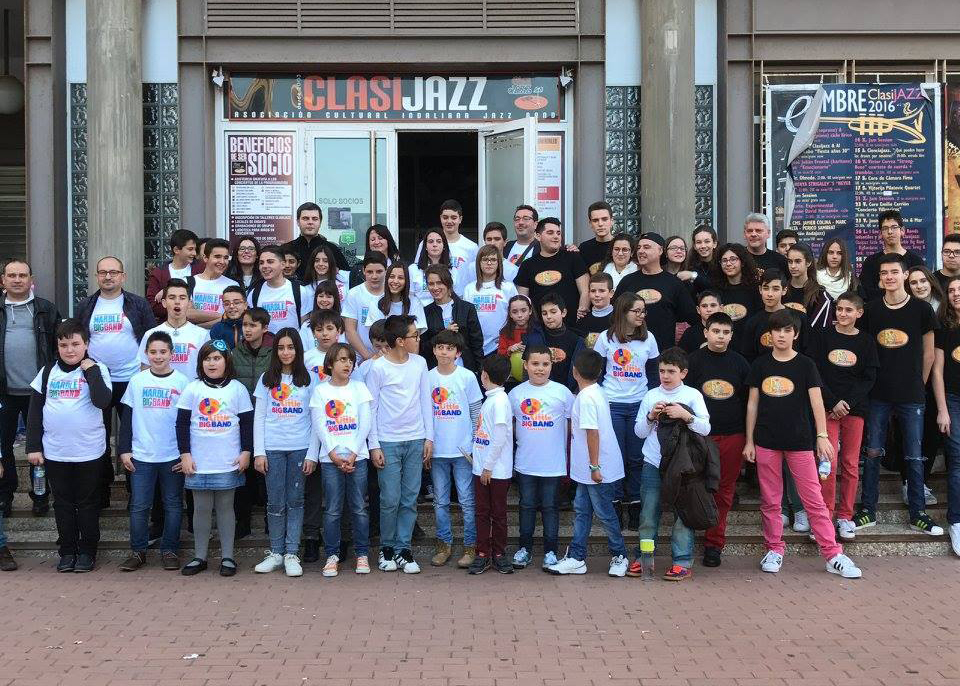 the concerts of the last seasons we have been lucky enough to have been blessed with the performances of jazz legends such as Eric Alexander, Ignacio Berroa, Enrico Pieranunzi, Jim Rotondi, Joe Magnarelli, Jerry Bergonzi, Barry Harris, Lee Konitz, Brad Mehldauo or Fred Hersch.
We have also been able to enjoy magnificent national artists with great international projection: Perico Sambeat, Ignasi Terraza, Albert Bover, Albert Sanz, Iñaki Salvador, and many more.
New venue for Clasijazz since 2012. A dream that continues...
What seemed in the beginning like an impossible dream we were able to relocate Clasijazz from our small, very dear joint in La Térmica beach to a larger venue in the city centre. During the period in which we were going through renovations and works to get our new home ready, we created the first Jazz and Classic music youth club in Almería, "The Young Clasijazz", which lasted a year and proved evidence of the importance cultural management has for younger generations.
Miguel Canale y Luis Sánchez where the two architects, the two great minds and hearts that designed our current headquarters making our dream come to live in this new space, where we had a large stage and fantastic resources where to accommodate our Big Band and our Symphonic Orchestra.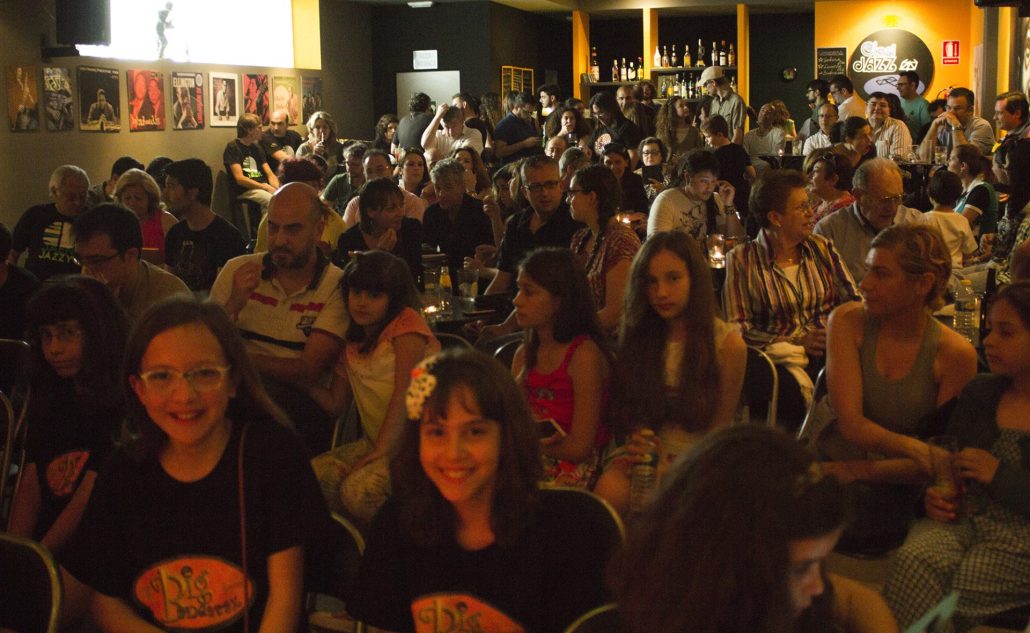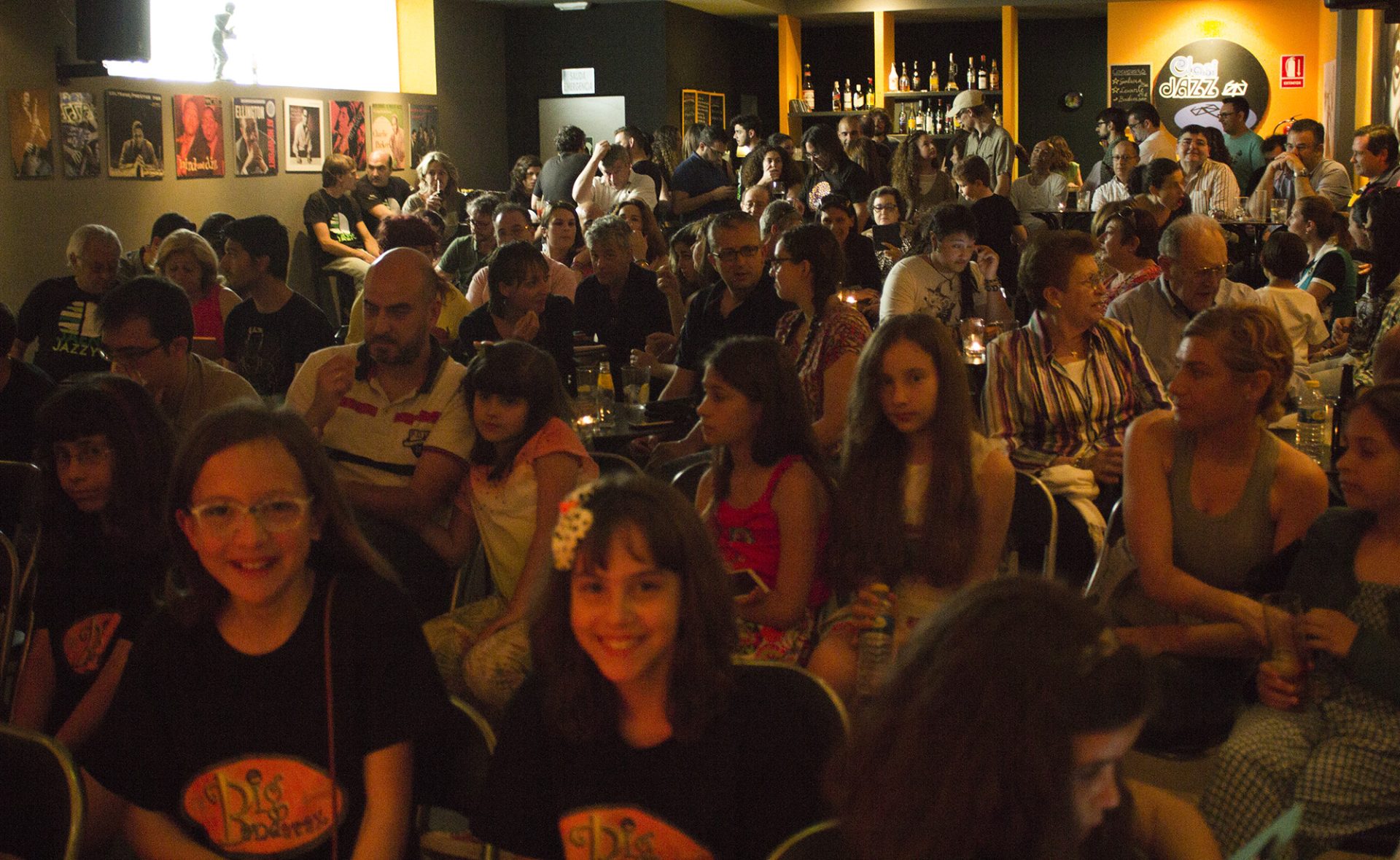 Little by little
In Clasijazz we dream, we visualize, we create… What if music had the same followers as sport? Same way there are swimming or tennis clubs, with hundreds or thousands of members, we could make an important music club, with a Big Band to play every single day, or a small auditorium with a permanent program going on. Goals that seem difficult to attain, which could benefit from a magic wand touch. We ask ourselves, why not with music? We have a dream: that there were hundreds of groups and big bands in many, many towns around us, and have their musicians arranged by categories, like they do in sport. Imagine the enormous repercussion this would have in the next generations' education, in the music and art culture. And we believe this dream is not so far…
At Clasijazz we believe that we can make it with a little help from our friends. Like our dear one el Seco used to say, whoever and how many we might be, let's have some fun!… Good old el Seco, founder of the first friends of Clasijazz association, sixth party of les Six, with Poulenc, Satie… we don't even need a swimming pool, only the love for these composers.
Preaching around the area: Engaging our people
The Council Office of Almería, with special help of María Vázquez who laid all her trust in Clasijazz we came up with the pioneer program "Bringing Joy thourgh Jazz", seed of our current group "We Love Jazz".
Through this group we have been able to reach with Clasijazz Big Band and our Swing & Funk team all corners of the Almeria province and motivate children to get involved in a daily workshop and play music with the Big Band. This way, we consolidated the Big Band in little time, and have inspired other joint ventures such as The Big Band Andarax, directed by José Carlos Hernández. In 7 years we have conquered the hearts of thousands of children with different learning schemes: Mancini, Classic cinema soundtracks, Jazz Latino, Swing to the Top…
The Creation of Clasijazz Cicles
The program was enlarged to many more specialties in the Scenic Arts, providing it with a solid structure and establishing an artistic director per circuit. It was a great step to be able to a create a permanent, continous program to more than 20 cicles: Chamber Music, National Jazz, Internacional Jazz, Lyrical Cicle. Contemporary Dance Cicle (with the great artistic director Francisco Lorenzo), Barroque Opera, Clasi for the Family, Experimental Music Cicle, Big Band Cicel… All co-exiting in the same space. Also from here we thank Manuel Rubio who help us lead our engagement in new tecnologies and social networking.

To members
that make Clasijazz possible.
To patrons
Daniel Fernández, Paco Guerrero, Rafael Monto y Paco Posadas.
To the musicians
that have held our hand during this long march…
To all
To all of you who, with their work and support keep us going. Thank you for making us so happy.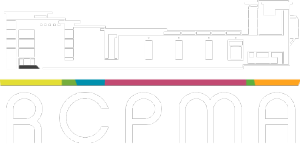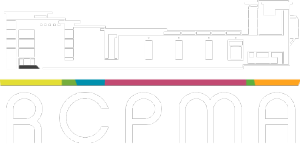 Be part of Clasijazz!
Descubre las ventajas de ser socio de Clasijazz y ven a formar parte de este precioso proyecto.